TOP 8 budget-friendly ways to update your home
Transform your space without overspending your money or time
A lot of homeowners tend to avoid transforming their home due to financial considerations. However, upgrading and uplifting your home does not necessarily mean splashing out on expensive designer items or completely new furniture. A successful high-impact transformation can be achieved with low-cost changes that will have a huge effect on your residence. Whether you are planning to upgrade your home for yourself or to attract potential new buyers or renters, these budget-friendly tips will inspire you.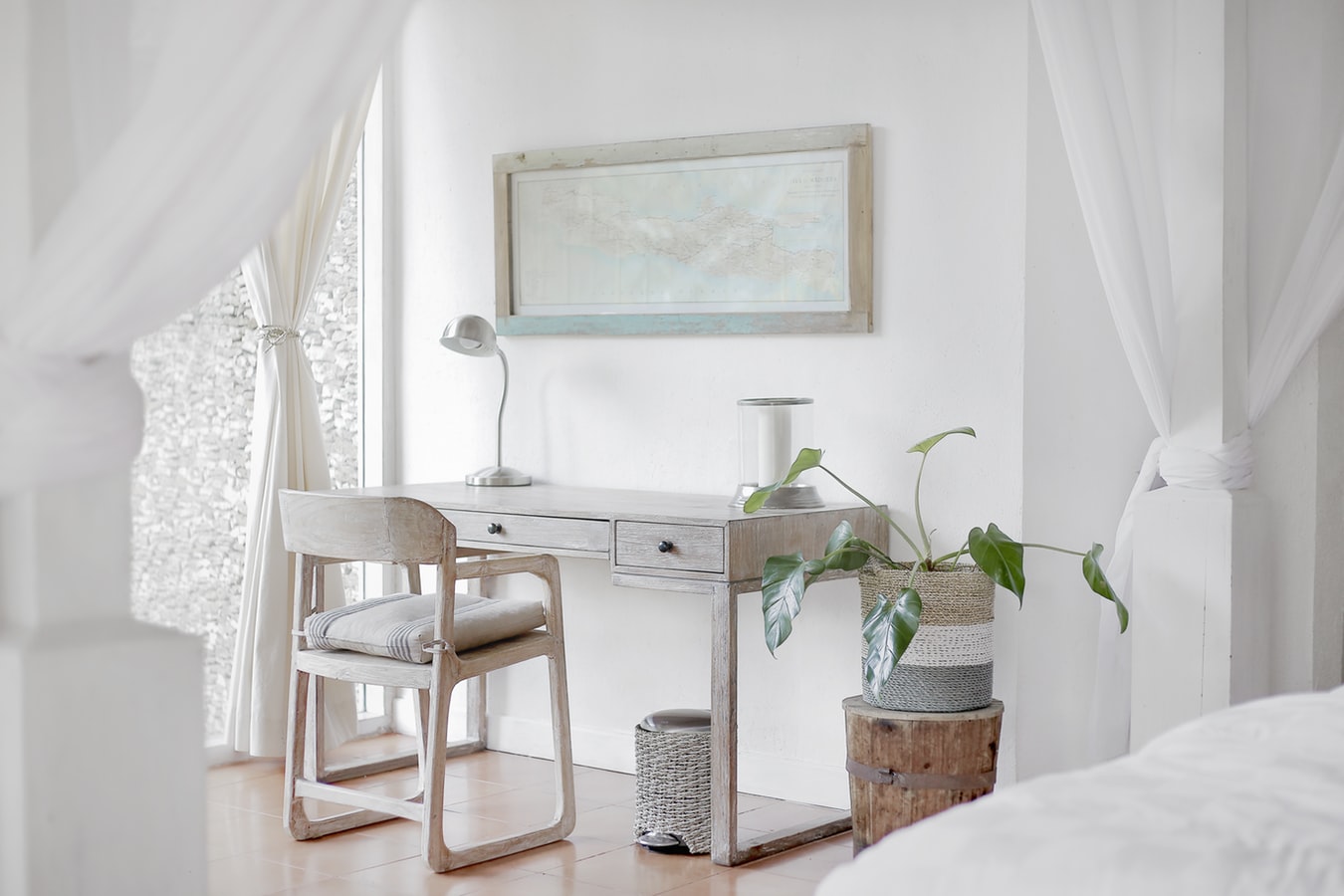 1. Its all about the colour
Painting your walls is definitely a high-impact, low-cost and straightforward way of refreshing a room. Light and neutral shades make the room look bigger, brighter and more refreshed. Whether you are going for a minimalist, clutter-free style or you want to use the walls as a background for your other prised possessions, neutral walls work for everyone! Moreover, neutral walls give the sense of blank canvas that help attract buyers or renters.
If you want a complete transformation, consider painting your walls in a bright colour or create a feature wall in your room. There are plenty of bright colour combinations that can make your room very stylish and different. Combinations of dark grey+mustard yellow, navy+white/grey, dark green+white/gold can make your room look like from a magazine cover.
Another reason why people avoid re-painting is due to the uncertainty whether it will look good. We found this amazing app that helps to see how a new colour would fit with your interior before painting. Just take a picture of you room and repaint the room with your finger! The app is called Paint My Wall, just download it on your phone and you are all set!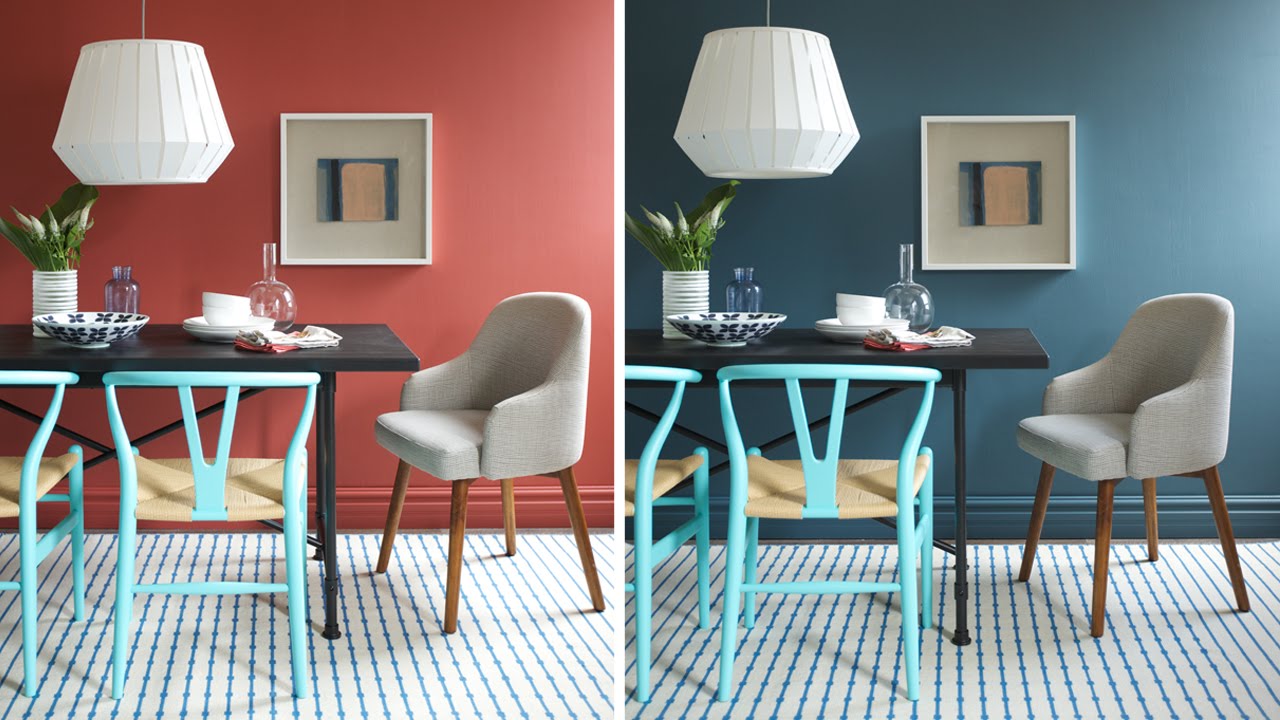 2.No more clutter
Clutter is the biggest enemy of sleek design. Even a stylish and freshly renovated property can loose its appeal if it has too much going on. Take the time to have a thorough declutter of everything you own. Furniture, accessories, decor, and general household mess should be sorted through with anything you haven't used in more than a year donated or gifted for someone that will use it.
Check this minimalism blog out for inspiration to declutter! (photo credit to the blog)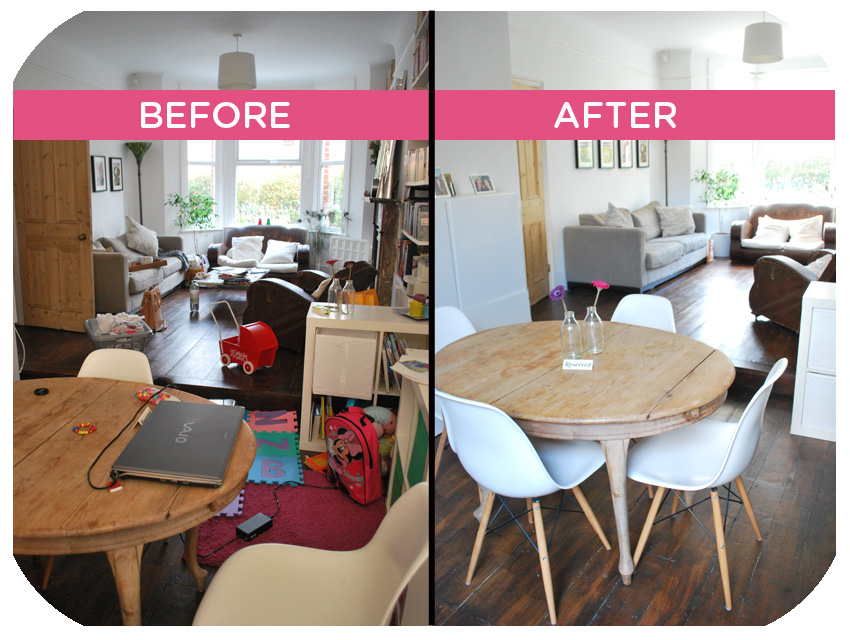 3. Choose timelessness
Interior design trends are like fashion trends - they come and go. However, if you are looking for a long-term investment, there are some interior design styles that are absolutely timeless.
Traditional: Traditional style is a very British trend that uses quintessential British furniture and colouring. Chesterfields, wooden bookcases and authentic leather create a sense of tradition and sophistication. Colours are flexible to suit your taste.

Scandinavian Style: Scandinavian style blends simplicity with comfort. A light colour scheme with elements of nature and texture will work well. Furniture should be comfortable and practical rather than flashy. Choose a statement piece, colour or texture to bring some interest in the room.
Minimalism: Similarly to Scandinavian style, minimalism celebrates simplicity. Adopt a "Less is More" mentality, clearing away clutter. Focus on wide-open spaces, clean lines with a white colour palette for the majority of your space. The key to minimalism is to ONLY have the items that are functional and give you joy.
Mid-Century: Mid-century design has a retro feel as it features furniture and colour scheme inspired by the 50's and 60's. If you are a fan of this style its a great idea to go trough charity shops as you can find original pieces from that era.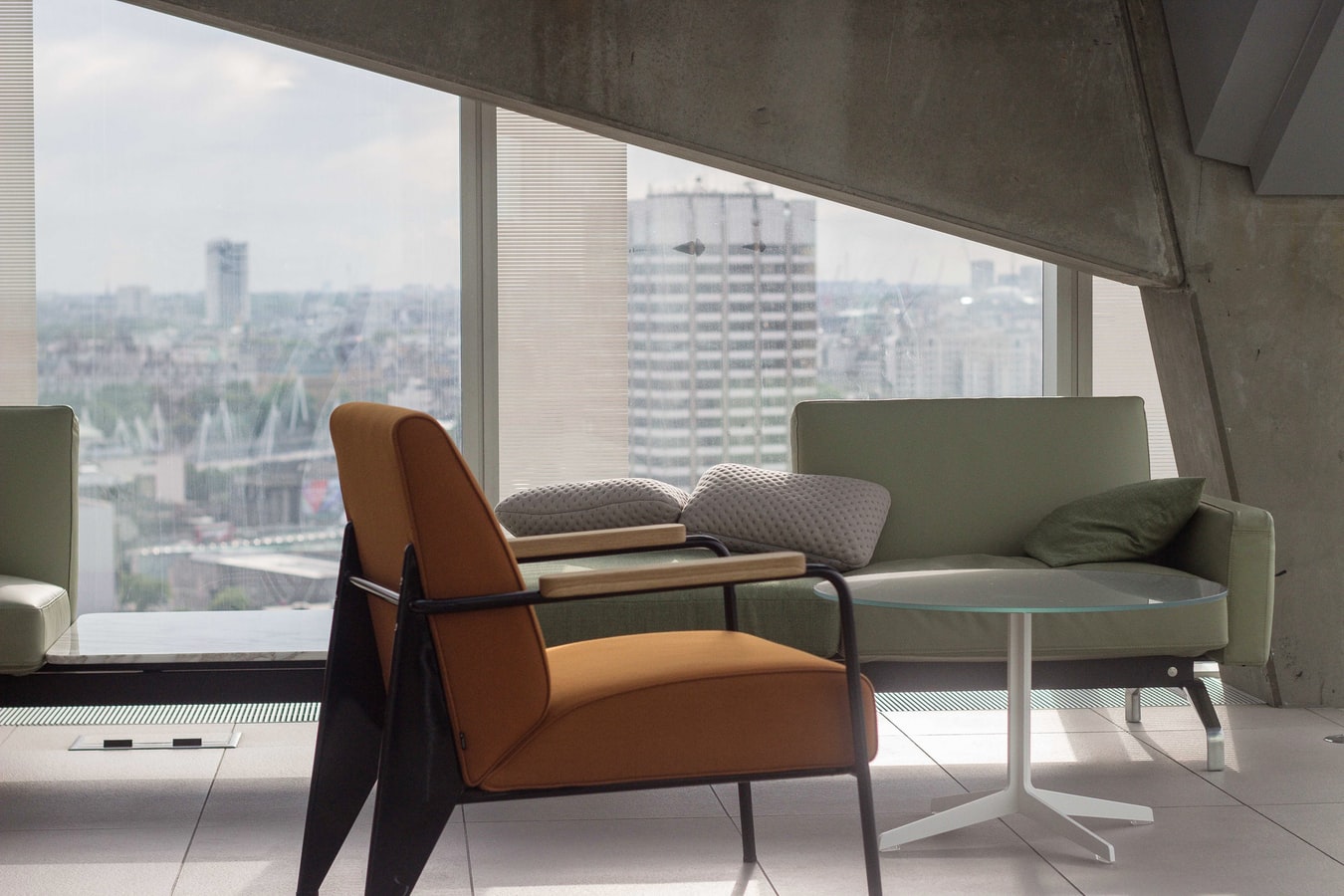 4. Accessorise
Another extremely easy way to freshen up your room is by bringing in some colour and texture with a rug and other soft furnishings. If you are after a quick-fix we suggest to get a nice large rug - it saves you money of changing the whole carpet or the floor, as well as it can cover up any discolorations of the old floor. Also, using a rug is one of the best ways of creating separate zones in the room, making it more stylish and organised.
Another budget-friendly option is going for new curtains or cushions that both would compliment your existing design, but also bring in a new colour,pattern or texture.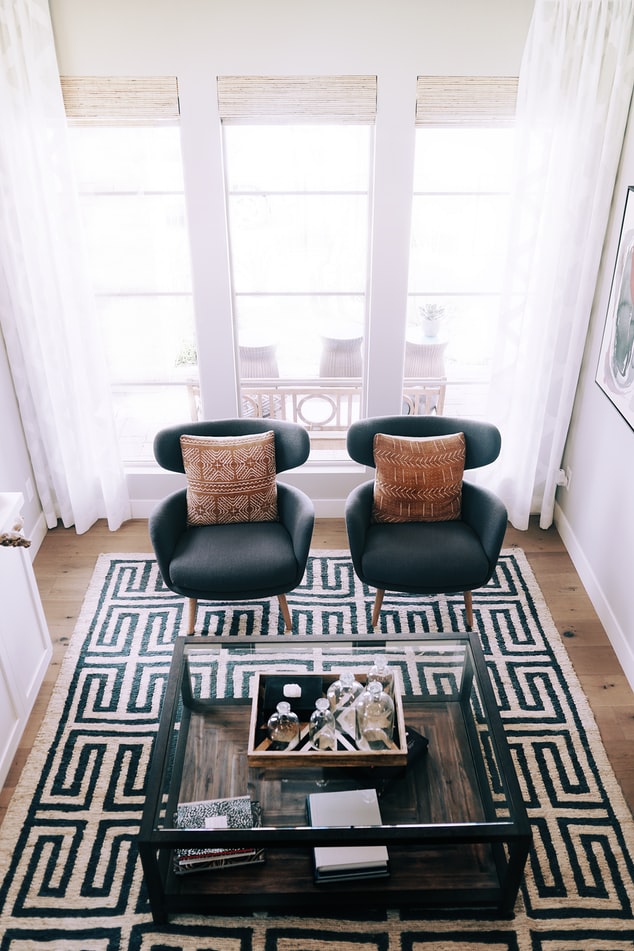 5. Let the light in
Sometimes heavy curtains and blinds do more harm than help. If you notice that the natural light is being blocked during the daytime and you do not need the heavy curtains for practical reasons, consider taking them off and installing something lighter.
Install light-coloured voiles or net curtains to avoid blocking the natural light. Sunlight can make the room appear bigger and more open. It's also great for improving your mental and physical health, increasing productivity and uplifting your mood.
If you are thinking of improving the artificial lighting in your home, consider exchanging bulbs that have yellow hues. Choose natural or brighter light hues that will create a more relaxing feeling in the evening.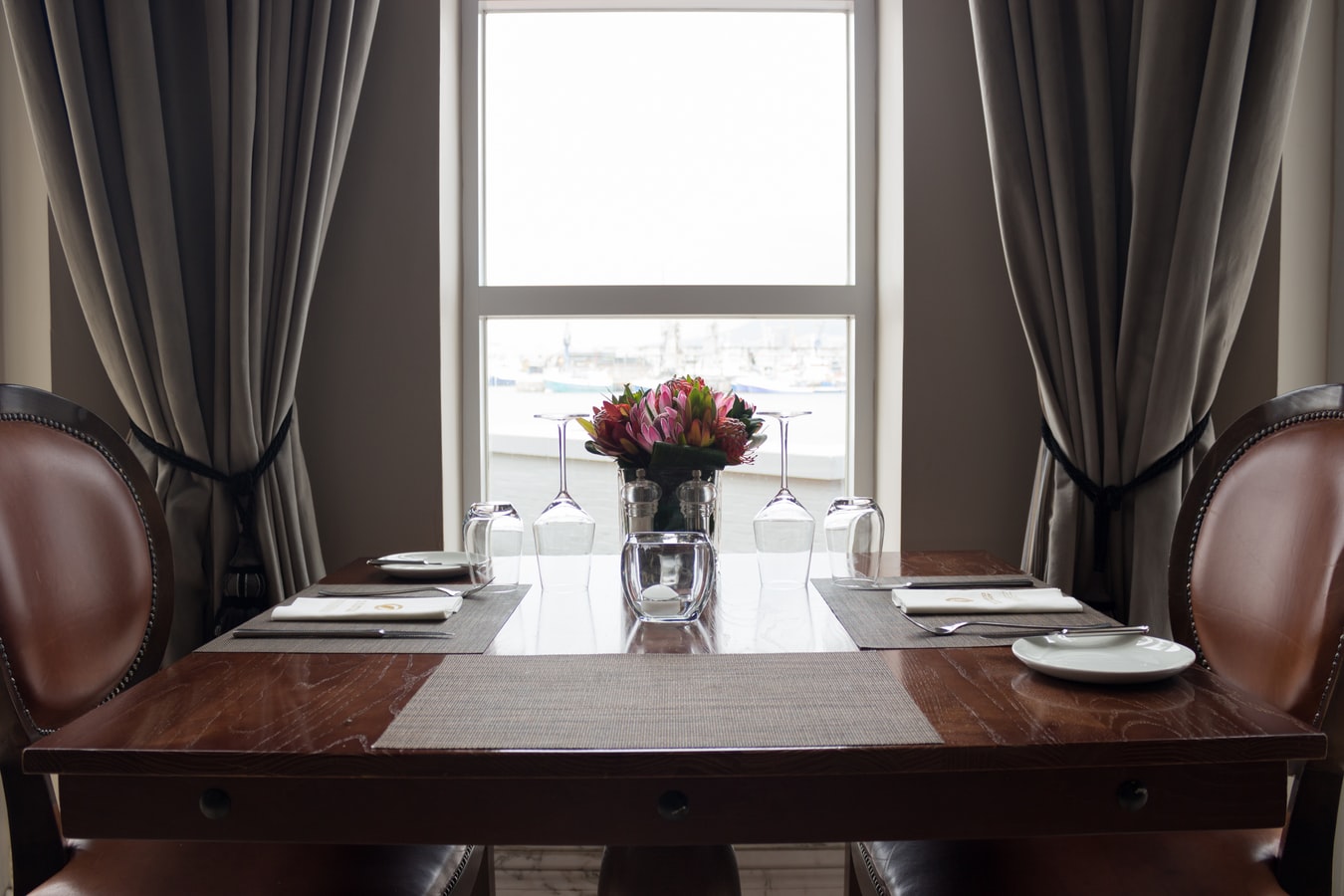 6. Refresh your tiles
For an instant transformation, consider re-grouting your kitchen or bathroom tiles. This tip can have a huge effect and will only cost you a couple of pounds. Give the tiles a good clean, then use a grout pen or grout and go over the mortar. Clean the tiles when it's dry and it will look like new!
7. Use Wall decor
Incorporating art pieces in your room is a great way of transforming and personalising the space, especially when on budget.
Here we've detailed just a few of the ideas you can use to transform your space:
Mirrors: Mirrors help make a room look bigger and lighter if placed strategically. Find a point where natural light enters your room and aim to position a mirror to reflect it. Large or extravagant mirrors can be used to create a feature in your home, especially with a frame to work with your style. For a striking effect, consider hanging the mirror horizontally!

Gallery Wall: Gallery walls exploded in 2018 becoming a go-to for many homes. The best part of a gallery wall is that the possibilities are endless and you can display different types of art in one larger feature. A popular decision is to make a gallery wall out of various family photos. For the best result, use frames for the pictures that compliment each other as well as the room.
Large-Scale Pieces: big pieces, whether they are paintings, prints or even patterned canvas help to create an eye-catching feature in the room. Large-scale art can also be used to cover up marks or scratches on the walls, which is perfect if you are saving money or do not want to repaint your room.
Display your Passion: Combine storage with art by displaying something you collect on shelves or walls. This way, not only will you put your stamp on the room, but also free up some storage space. Whether you collect guitars, post cards, mugs or statuettes, it all can create an original detail in for your home.
8. Bring the outside in
Introducing plants is a great and quick way of bringing in some colour an texture in your space. This is a great way of transforming your room as it also helps to purify the air from the pollutants and toxins. Depending on your room, choose either big or small plants and pop them around the room to create a unified look.