Spring 2020: Housing market on the rise & Lancaster property overview
At a glance:
The price of property coming to market rises by 0.8% (+£2,589) this month, just £40 short of a new all-time high
Boom in buyer activity outstrips rise in number of new sellers, building upwards price pressure.
Rightmove monthly traffic up by 7.2% on prior year to new record of over 152 million visits in January. Read more...
The number of sales agreed, up by 12.3% year-on-year nationally and 26.4% in London
Record breaking start of the year & promising spring
Market momentum continues to build ahead of the spring moving season, indicating that there is likely to be a series of new price records in the coming months. The average price of property coming to market rises by 0.8% (+£2,589) this month, whilst in the North West the rise is staggering 2.3% , making it a brilliant time to sell.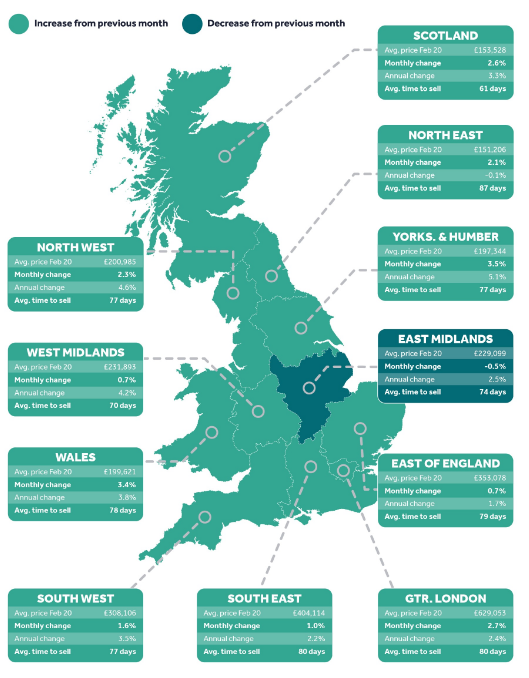 Upwards price pressure is being driven by a post-election release of pent-up housing demand, and while there is a long-awaited and welcome recovery in the number of new sellers coming to market, this is being out-stripped by a surge in demand from buyers. So if you are considering to sell, its a great time to do so.

Miles Shipside, Rightmove director and housing market analyst comments: "There is a boom in buyer activity outstripping the rise in the number of new sellers, which we expect to lead to a series of new price records starting next month. The average price of newly-marketed property is just £40 below its all-time high from June 2018, with the typically busy spring market still to come. This means that spring buyers are likely to be faced with the highest average asking prices ever seen in Britain. Buyers who had been hesitating and waiting for the greater political certainty following the election outcome may be paying a higher price, but they can now jump into the spring market with renewed confidence. After three and a half years of Brexit uncertainty, many now seem to have the 2020 vision that this is the year to satisfy their housing needs."
Rightmove monthly traffic is up by 7.2% on the prior year to a new record of over 152 million visits in January, indicating strong housing demand. Read more about last month's buyer activity numbers here.
To sum up, owners coming to market this spring face the best selling prospects for several years, with good demand for the right properties at the right prices. However, sellers should be careful not to get carried away with their pricing, as this is still a price-sensitive market with stretched buyer affordability. Now could be an excellent time to get on the market and sell, seizing the opportunity of achieving a quick sale at a decent price. At Mighty House, we sell most of the properties within 2 weeks, which, compared to the North West average of 77 days is rapid. So if you are determined to seize the opportunity and move up the housing ladder, contact us.
For home-movers funding their move with a mortgage, there are some of the lowest fixed rates ever available. Many lenders have access to cheap wholesale money and the combination of this liquidity and increased competition to lend means they are offering some very tempting fixed-rate deals to help buyers to get onto or trade up on the housing ladder. At Mighty House, we know how important it is for you to get the right mortgage. We work with several financial advisors who provide independent advice, and can search the whole market place to find you the best deal. Contact us today and we can put you in touch with someone who can help.
Lancaster Property overview & current house prices
The North West had a very promising start of the year with the monthly increase of 2.3% and second largest yearly increase of 4.6%. If you are thinking of selling your property it's a great time to act, therefore we are sharing Lancaster Property Summary based on home.co.uk data.
Current House prices in LA1
If you wish to see Mighty House properties at a glance, press here and browse our property E-Zine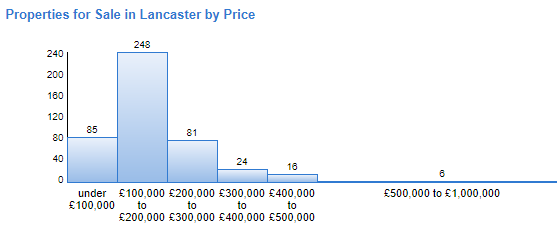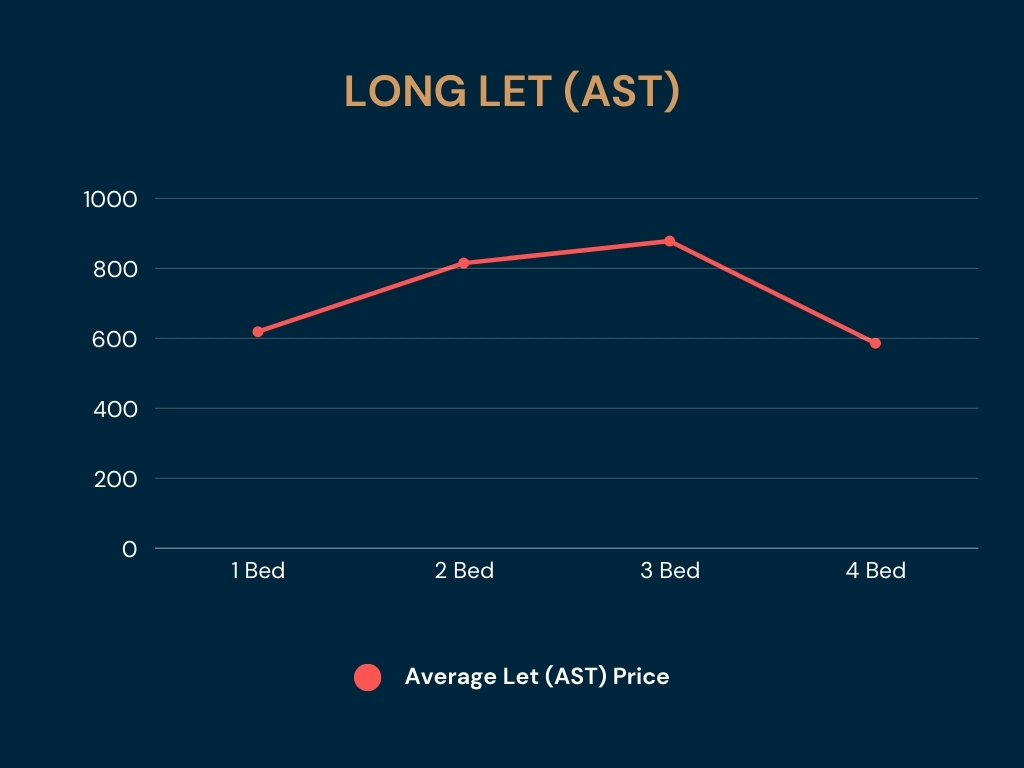 Book your no-obligation valuation now and see how much your property has increased in value during this productive start of the year!

Looking for commercial property experts - check our partners Fisher Wrathall Commercial.