Top Tips: Make The Most Of A Small Kitchen
Usually, in traditional British houses, the kitchens are a squeeze and with the most of the britons living in traditional terraces, the big question is "how do I make my kitchen look and feel bigger?".
There are two ways to effectively plan a small kitchen layout: make better use of your available space; and use design or decor ideas to give it a larger feel. Read on for tips and tricks on how to utilise your kitchen effectively and make it work for you and your family.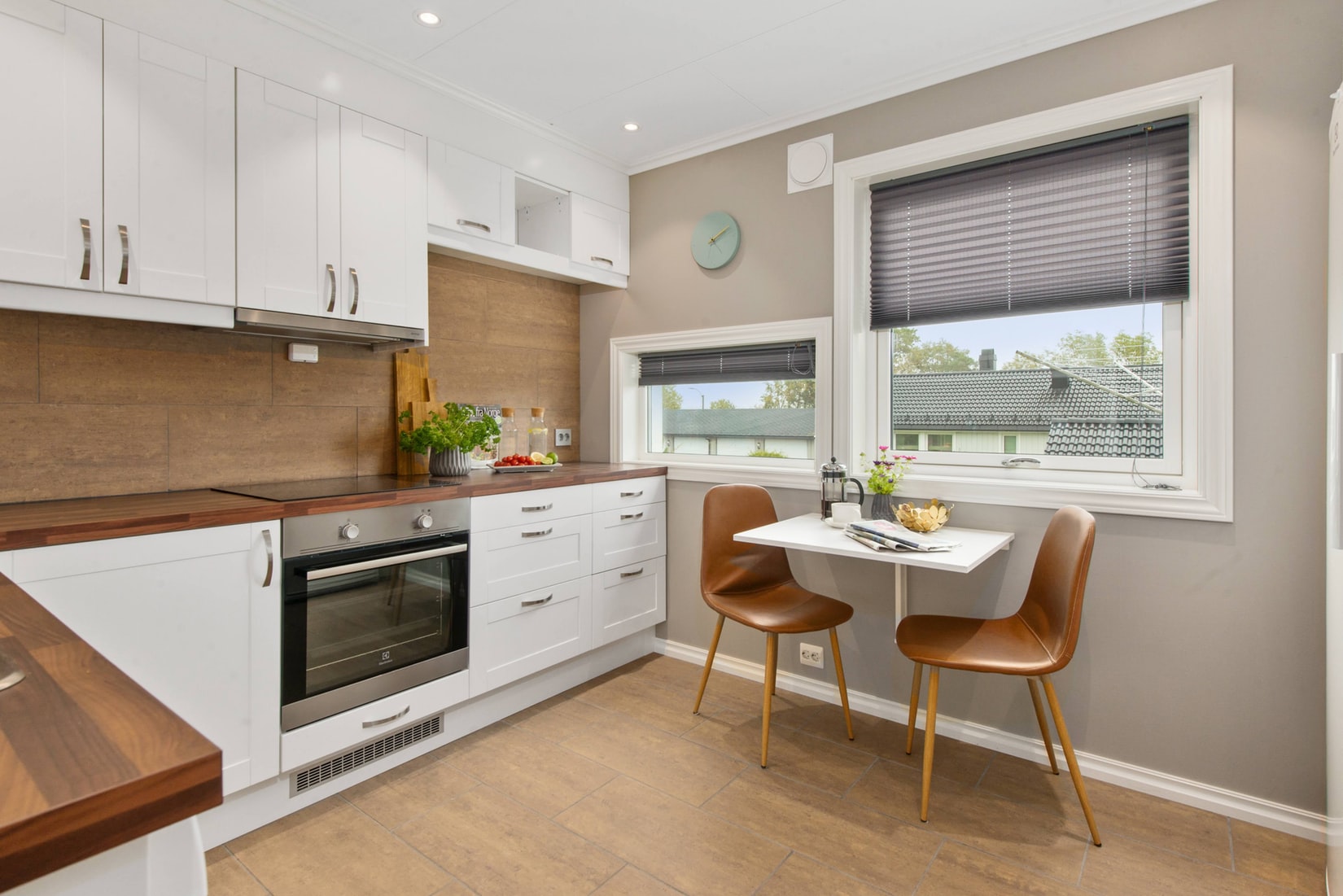 How do I make the most out of my small kitchen?
1 Remove doors or install sliding ones
A traditional swinging door can be taking up a surprising amount of space. If it opens outwards, it might not be a huge problem, but if it swings into the kitchen, that's about a square metre of unusable space right there. Remove the door for an open-plan feel as well as an increased amount of natural light. If you feel it's better to separate the kitchen space, consider a sliding door or bifold door.

2 Maximise your cupboard and work space
Most kitchens have wall-mounted cupboards, but if you've got tall cupboards (which are great for storage), you may well be missing out on valuable work surface. Separate floor units and mounted wall units can help you create several square metres of worktop space. If you already have wall-mounted cupboards, consider attaching some hooks or even some jar lids that can allow you to store some items underneath the cupboards.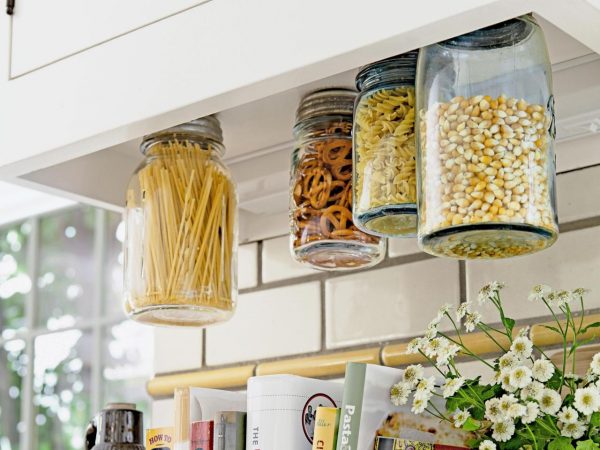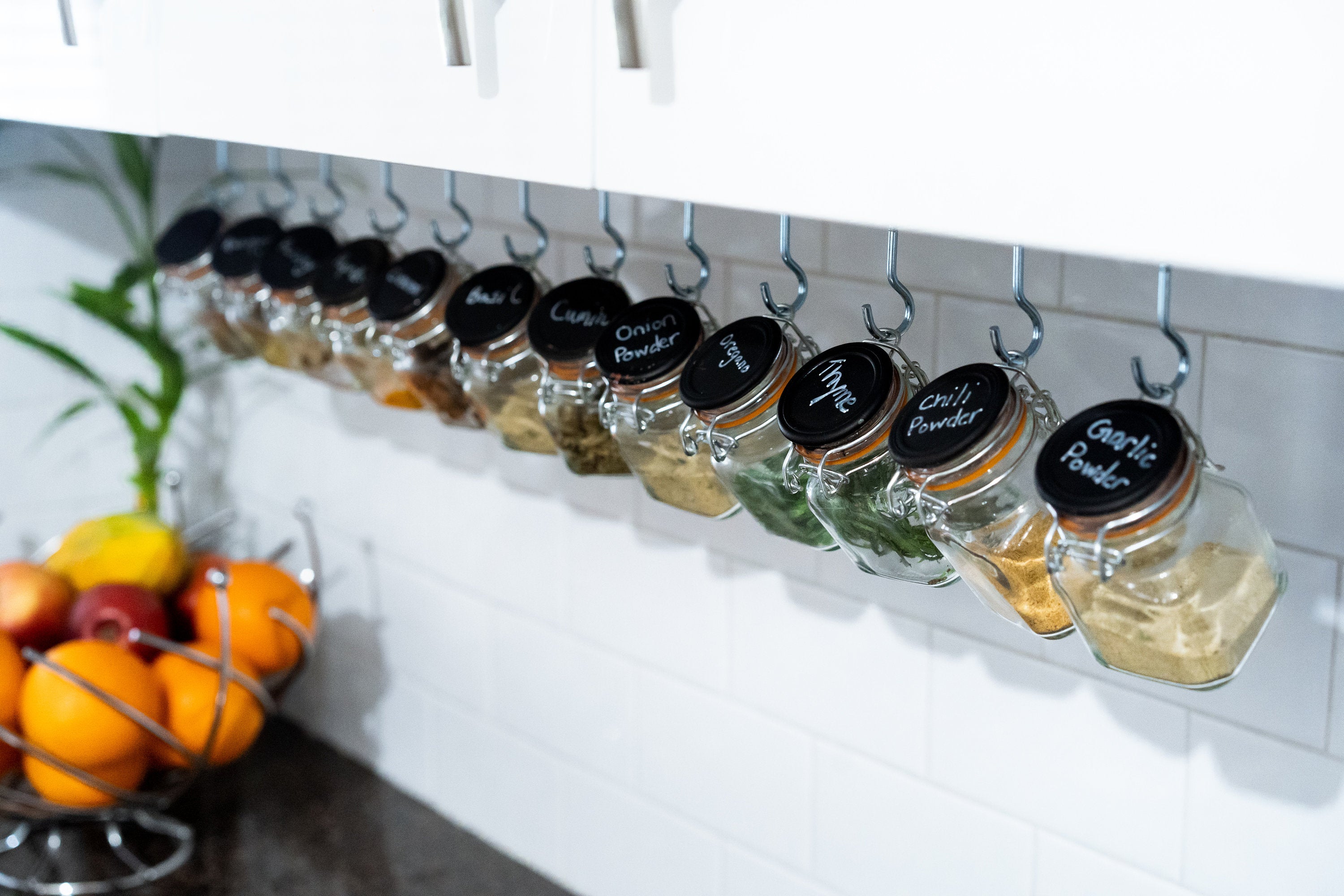 3 Replace units with shelving
As mentioned in point 2, wall-mounted units are great for maximum storage space, but too many can make your kitchen feel claustrophobic. Replacing them with shelves can have a psychological effect on how you perceive your kitchen, making it seem more light and airy. Also, shelves provide a great opportunity to display your beautiful crockery or herb plants, making your kitchen more interesting.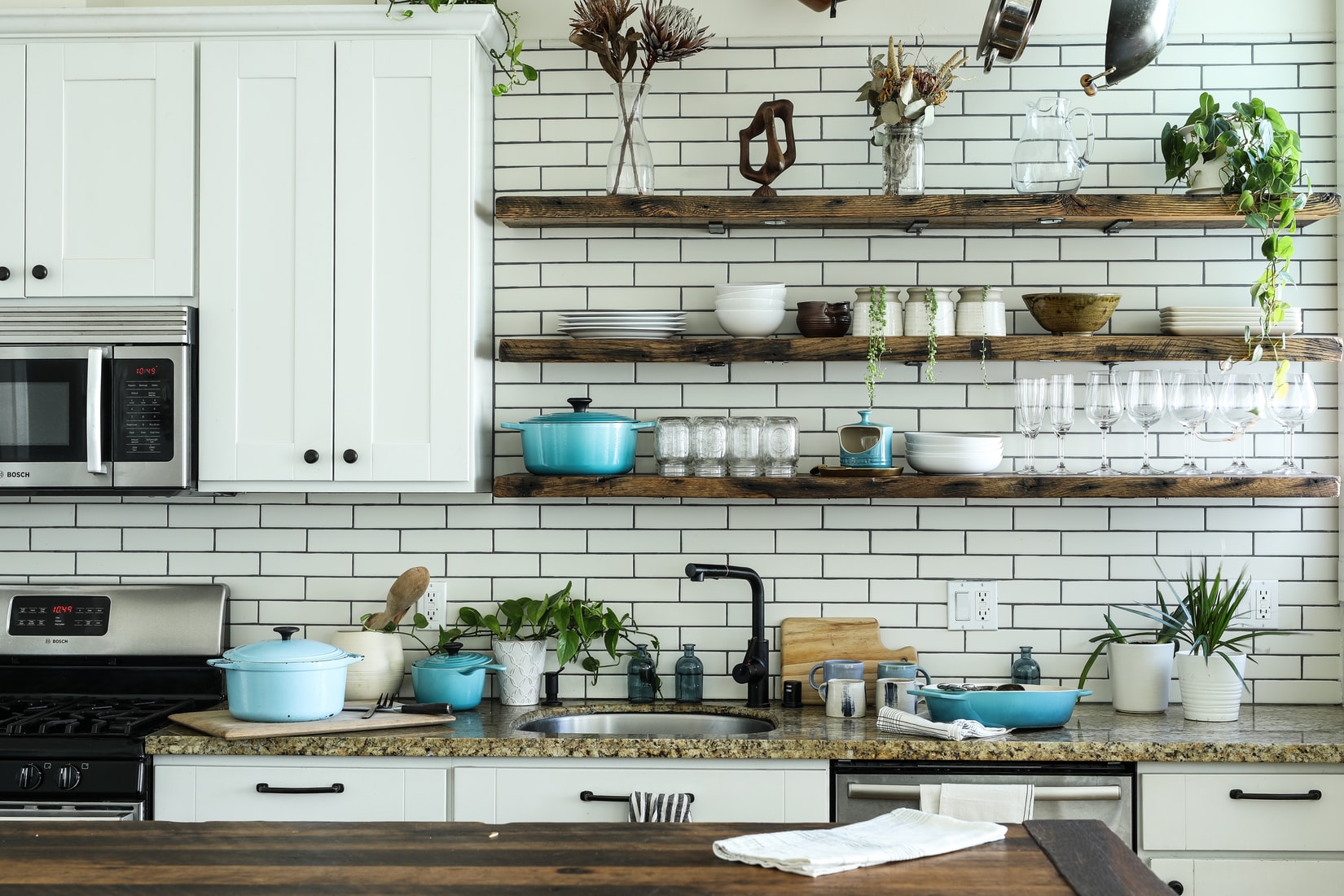 4 Get plenty of light
Kitchens can often feel pokey even when they're not actually that small, and that's usually down to lighting. If your kitchen is lacking brightness, consider attaching LED strips under wall-mounted cupboards, in the ceiling, and wherever you see shadows. This way your kitchen not only will look more airy and modern, but also the lights above the working space will make it much more pleasant to cook.
Reccomendation: use daylight (not yellow) LEDs for the most uplifting effect.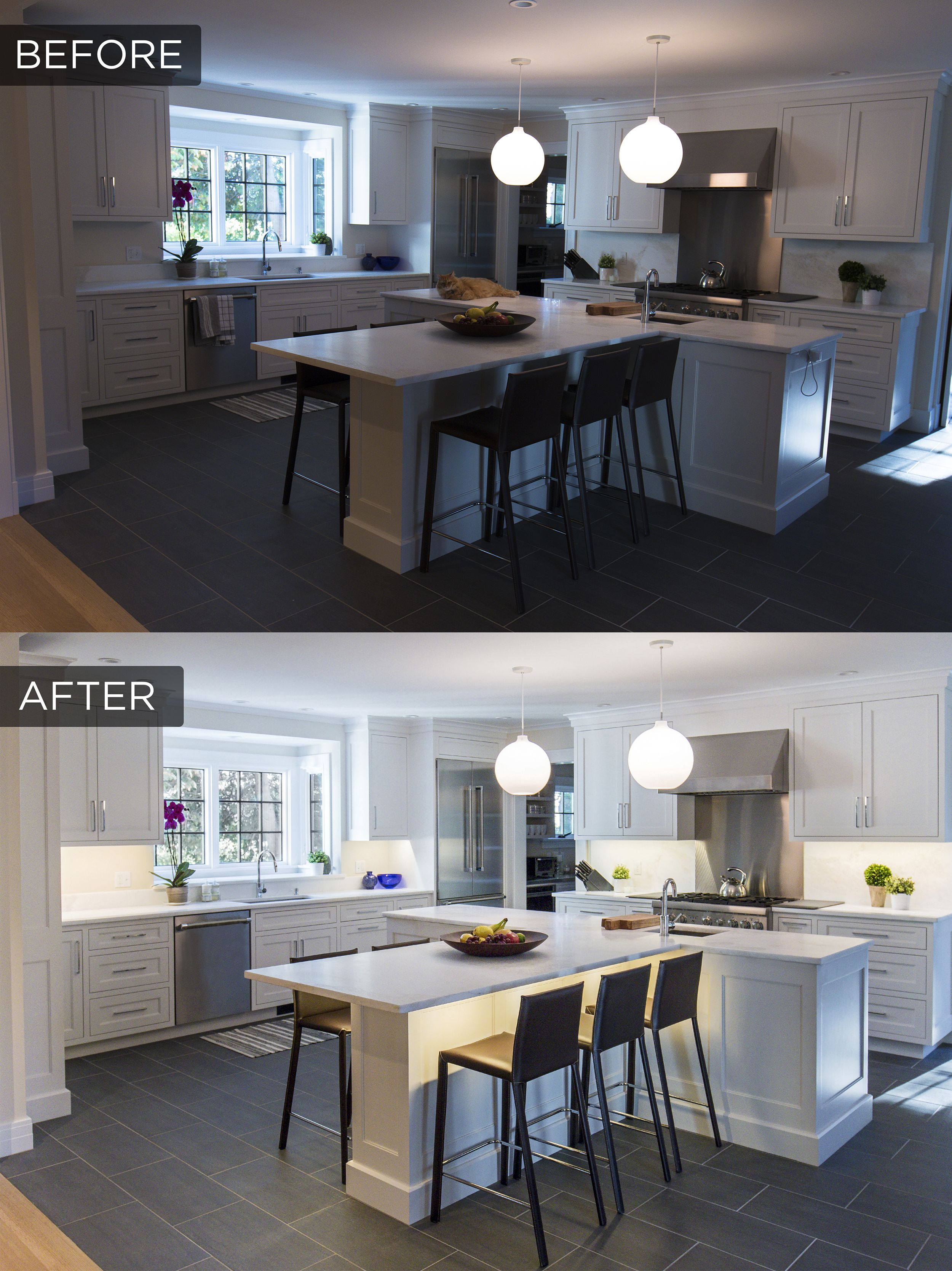 5 Stick your spices on the fridge
Magnetic spice jars and tins are a thing now! If you are wasting your precious storage space on a variety of herbs & spices, consider getting some magnetic spice tins or even create your own by attaching magnets to your existing jars. There are plenty of very affordable magnetic spice tins online, one example is this.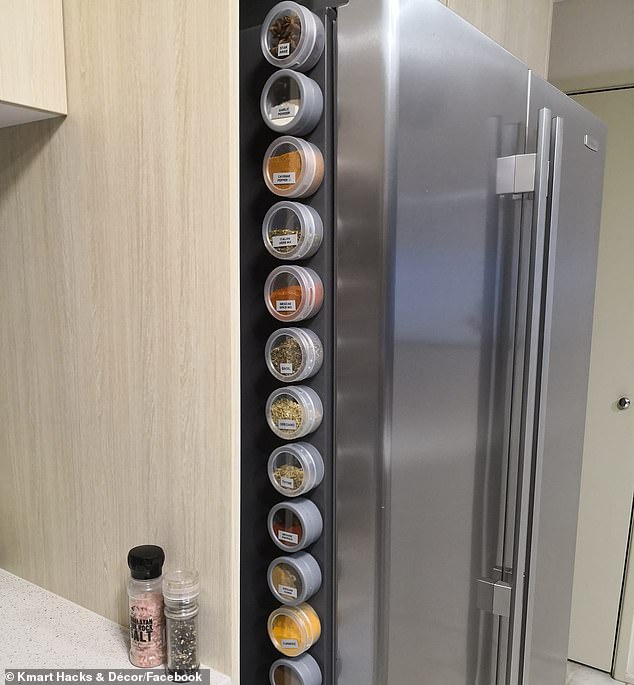 6 Hang cleaning supplies on a tension rod
A tension rod mounted under your sink gives you quick and easy access to spray bottles while leaving plenty of space for sponges and rags underneath.

7 Or put an over-door organizers inside your cupboards
There are so many available and cheap options in Wilko's. They have a range of bathroom and other over-the-door organisers that fit perfectly underneath most of the kitchen cupboards. Using these, you can effectively store pans, chopping boards, bake trays and cleaning supplies.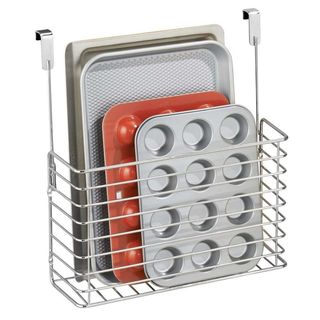 Hope these tips help your organise your small kitchen. The last and most extreme tip of making your kitchen bigger is selling your house and buying a new one. We can help with that too. Call or email us to enquire about our excellent estate agent services or book a no-obligation valuation here and see how big of a kitchen can you find in the next home!